Expires October 25, 2121 04:18 PST
Buy now and get 28% off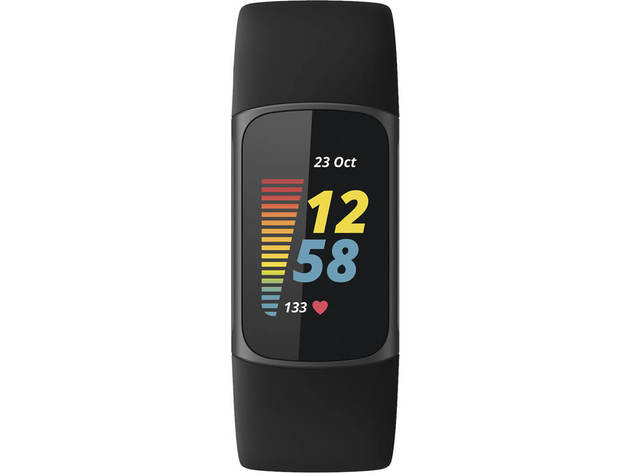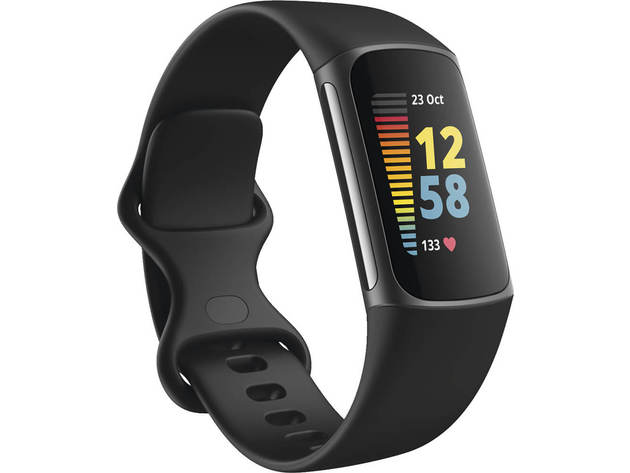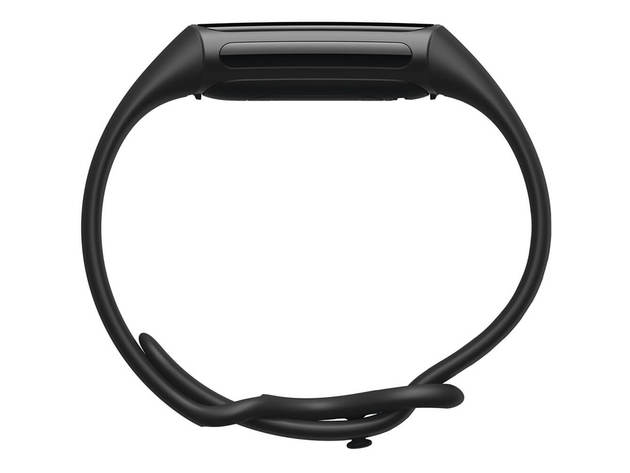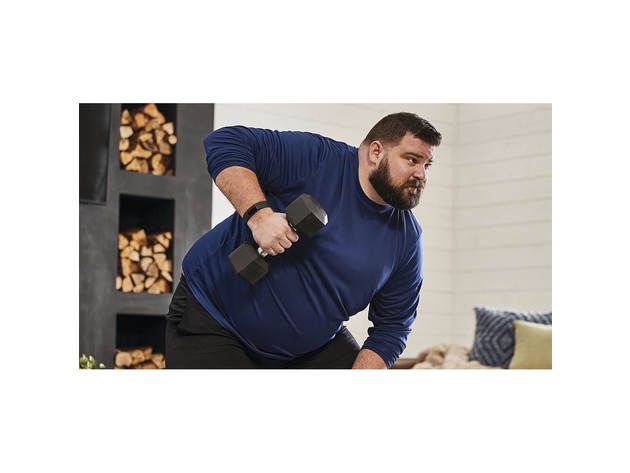 KEY FEATURES
Daily Readiness Score
Stress Management Score
EDA Sensor
Fitbit ECG App
High & Low Heart Rate Notifications
6-Month Premium Membership
Built-in GPS
Vibrant Color Display
Up to 7-Day Battery Life
24/7 Heart Rate Tracking with PurePulse
Active Zone Minutes
Sleep Score & Sleep Stages
Oxygen Saturation (SpO2) Monitoring
Skin Temperature Tracking
20 Exercise Modes
Sleek Design
PRODUCT SPECS
Do what's best for your body. Fitbit Charge 5 + Premium connects the dots between your activity sleep and stress so you can make the best decisions for your body mind and health. It all starts with your 6-month Premium membership1 and Daily Readiness2 a score based on activity sleep and heart rate variability (HRV) that helps you optimize your workout routine. Your score comes with personalized activity recommendations: low means go easy and recover–light yoga deep breathing–while a high score gives you the green light to go all out. Enhance your recovery routine with advanced stress-management tools like the on-wrist EDA sensor. Stay ahead of heart health with atrial fibrillation (AFib) heart rhythm assessments using the on-wrist ECG app.3 And you'll always have motivation to reach new goals with hundreds of guided workouts a gallery of refreshing mindfulness sessions plus the fitness features you know and love like Active Zone Minutes and built-in GPS.
Daily Readiness Score
Optimize your workout routine with a score that reveals if you're ready to exercise or should focus on recovery. You'll get a personalized activity goal for the day plus recommended workouts or recovery sessions based on your score.
Stress Management Score
Get a daily score showing your body's physical response to stress. You can see how your exercise routine mindfulness practice and sleep help to manage your stress levels.
EDA Sensor
Take steps to improve your stress levels with an on-wrist EDA sensor mindfulness session. The app detects electrodermal activity–tiny changes in your skin's sweat level which may indicate your body's response to stress.
Fitbit ECG App
Keep track of your heart health with a compatible ECG app that assesses your heart for atrial fibrillation (AFib)–a heart rhythm irregularity–and share the results with your doctor.
High & Low Heart Rate Notifications
Your heart rate is a key factor of health so stay informed when Charge 5 detects that your heart rate is above or below your threshold.
6-Month Premium Membership
Charge 5 unlocksa 6-month membership complete with personalized insights advanced analytics guided programs mindfulness & sleep tools workouts and more.
Built-in GPS
See your real-time pace & distance without your phone using built-in GPS during outdoor activity then see a map of your workout route in the Fitbit app.
Vibrant Color Display
Your stats come to life on a new color touchscreen that's two times brighter than Charge 4 in daylight and protected by Corning Gorilla Glass 3.
Up to 7-Day Battery Life
With a long battery life Charge 5 tracks all your moves for up to 7 days without having to stop for a charge.
24/7 Heart Rate Tracking with PurePulse
Track calorie burn and optimize workouts with PurePulse continuous heart rate tracking then see you resting heart rate trends and cardio fitness level (VO2 Max) in the Fitbit app.
Active Zone Minutes
Get the results you want from every workout. Active Zone Minutes uses your heart rate to guide you toward your desired intensity level–then helps keep you there.
Sleep Score & Sleep Stages
Get a better understanding of yoru sleep quality with a daily Sleep Score and graphs of the your time in light deep and REM sleep–then see how you can improve your sleep and wake up feeling energized.
Oxygen Saturation (SpO2) Monitoring
Track SpO2–the level of oxygen in your blood–to help you learn when there may be an indication of important changes in your overall wellness.
Skin Temperature Tracking
Charge 5 tracks your skin temperature variation each night to spot changes from your baseline. Changes could be related to environmental or wellness factors.
20 Exercise Modes
Set personal goals for runs rides strength training and more then get real-time stats to help you keep the pace or maintain your target heart rate zone.
Sleek Design
Charge 5 is packed with new technology yet 10% slimmer than Charge 4. It features a stainless steel build and a polished finish while sitting flat on the wrist for a modern minimalist look.
This content was originally published here.
Comments
comments